Tattoo Butterflies: 50 Temporary Tattoos That Teach
---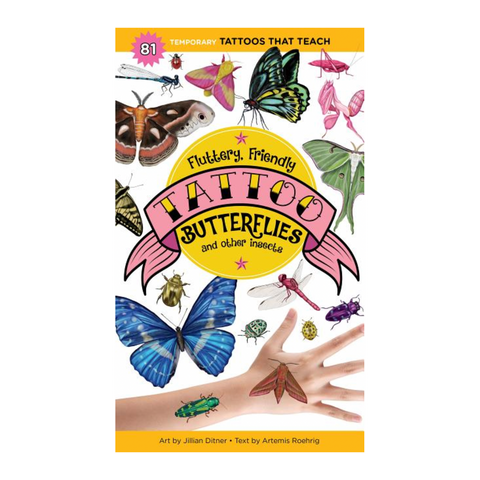 Size: 10" x 6"
Kids will love adorning themselves with the stunning specimens in
Fluttery, Friendly Tattoo Butterflies and Other Insects
. Eighty-one illustrated temporary tattoos introduce creatures with amazing colors and realistic features, from the brilliant blue Cypris Morpho Butterfly to the Garden Tiger Moth, the Jewel Beetle, and the Peacock Pansy Butterfly. Accompanied by fascinating facts about each insect, the tattoos come in sheets and are ready to be applied with a damp cloth, offering bright, bold body art.
Related Products
---